Christian Education and Prayer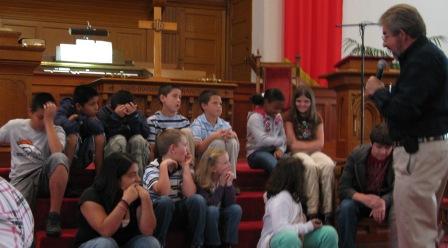 Young Children up to age 6 are having Sunday School in the Nursery following the Children's Sermon in our 10 am Summer Worship hour. In the Fall, Children and Youth Sunday School Classes for elementary, middle and secondary school ages will meet at 10:00 a.m. and be led by dedicated members of our congregation. Dramas and special events are held throughout the year.
Our Adult Bible Studies are taking a break for the summer.

Adult Bible Studies are offered the hour before worship on Sundays and will begin again this fall. Our weekday study group will also resume in the fall.


Prayer Group-Our Prayer Group is currently taking a Summer Break. Usually our Prayer Group meets Tuesday mornings at 10:30 a.m. - Noon. Currently they like to keep in touch with people to pray for by phone, email & mail and pray with them. Prayer requests from friends, neighbors and others are presented to the Lord. We invite you to leave a prayer request with the Church anytime. For more information please contact us at 303-777-5325.